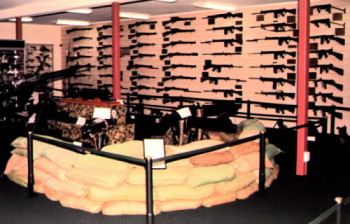 Situated in Methvern Street, Lithgow
at the front of the old factory site.

Opening Times
Public Holidays: 10.00am - 4.00pm.
Closed Christmas Day and Good Friday.
9.30am - 2.30pm Tuesday & Thursday.
10.00am - 4.00pm Saturday, Sunday & School Holidays.
Facilities
Car park, Coach Parking, Toilet facilities for the Disabled, Guide, Shop
Disabled access and facilities are provided.
Coach tours catered for by appointment.
Admission:
Adults $8.00
Concession $6.00
Family $18.00 (2 adults, 2 children Additional children $1)
Unaccompanied School Students $3.00
Concession for buses of 20 or more $7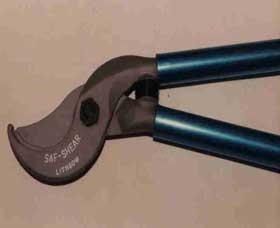 History of the Small Arms Factory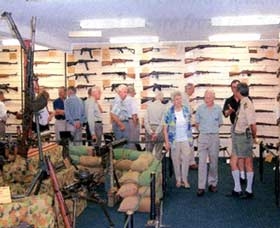 The museum houses one of Australia's most comprehensive collections of machine guns, rifles, pistols and related items from around the world. Unique to this museum are Australian designed experimental, prototype and pre-production weapons.
On display are numerous non-military items manufactured at the well known Lithgow Small Arms Factory during its 80 years of precision engineering, including sewing machines, sheep shearing handsets, hand cuffs and many other commercial items.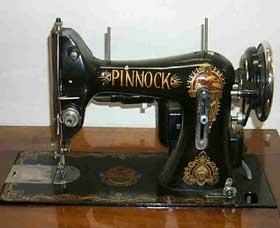 A rare collection of photographs depict the early production sections in the Small Arms Factory.
Other photographs and memorabilia reveal the involvement of factory employees in the social, sporting and cultural events of the city since 1912.


In August 2007 a magnificent handgun collection containing some 1300 items was donated to the Museum by Queensland collector Ron Hayes. This collection is now on show in a new display area upstairs and contains some very rare pieces.
Lithgow Small Arms Museum
Street Address: Methven Street Lithgow NSW 2790
Postal Address: P.O. Box 564, Lithgow NSW 2790
Phone: +61 (02) 6351 4452, Fax: +61 (02) 6351 4511
or fill out our Email Enquiry Form
| Home | Location | Contact Us | Lithgow Tourism Information | History |